Stocks jitter ahead of next week's key data
Stock prices rebounded, as the index went closer to support levels. Is the correction over?
The S&P 500 index gained 0.75% on Thursday, as it retraced some more of its Monday's-Tuesday's decline. On Monday the market reversed lower after a better-than-expected ISM Services PMI release, and on Tuesday it was as low as 3,918.39 (going down from its last week's local high of 4,100.51). Yesterday the market went closer to the 3,975 level.
This morning the S&P 500 will likely open 0.5% lower following higher-than-expected Producer Price Index release. So it may continue to fluctuate after the recent declines. It still looks like a weeks-long consolidation within an uptrend. However, on Tuesday the index broke below its two-month-long upward trend line, as we can see on the daily chart: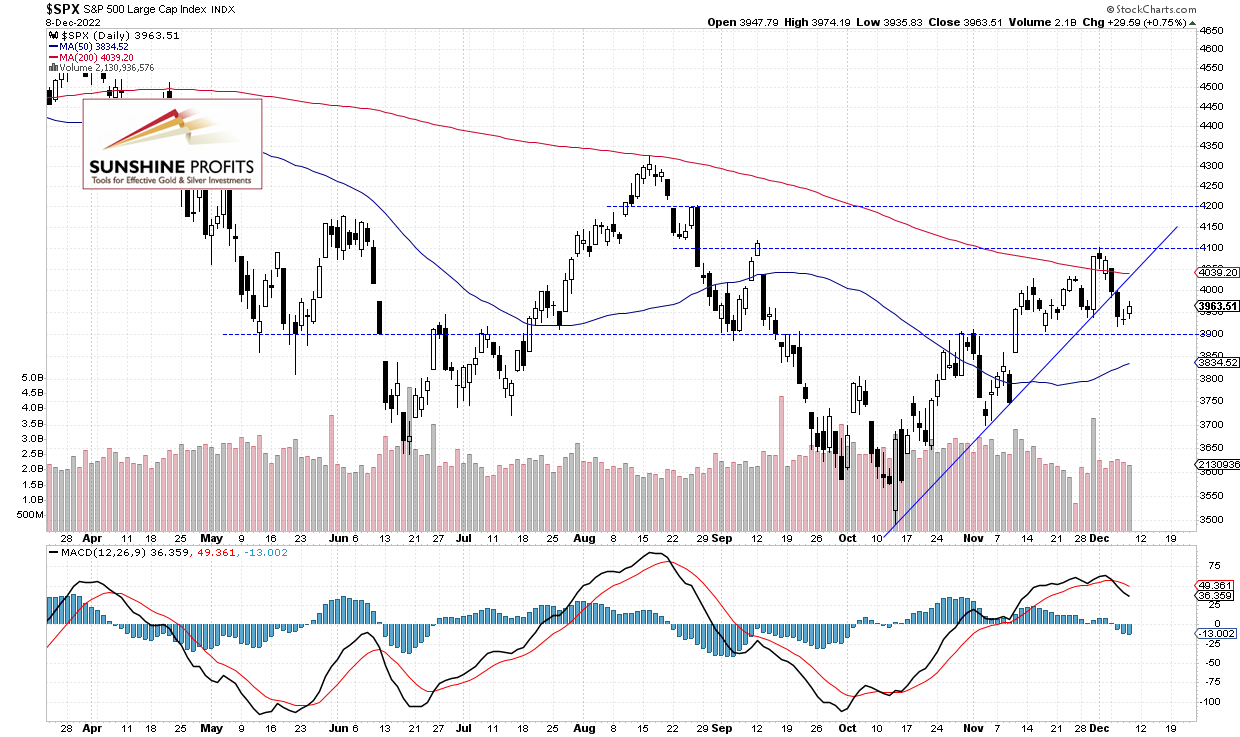 Futures contract went below 4,000 again
Let's take a look at the hourly chart of the S&P 500 futures contract. Recently it broke below the slight upward trend line, and before today's data release the market was trading back above it, and above the 4,000 level. Right now it's trading lower. The resistance level remains at 4,000-4,050.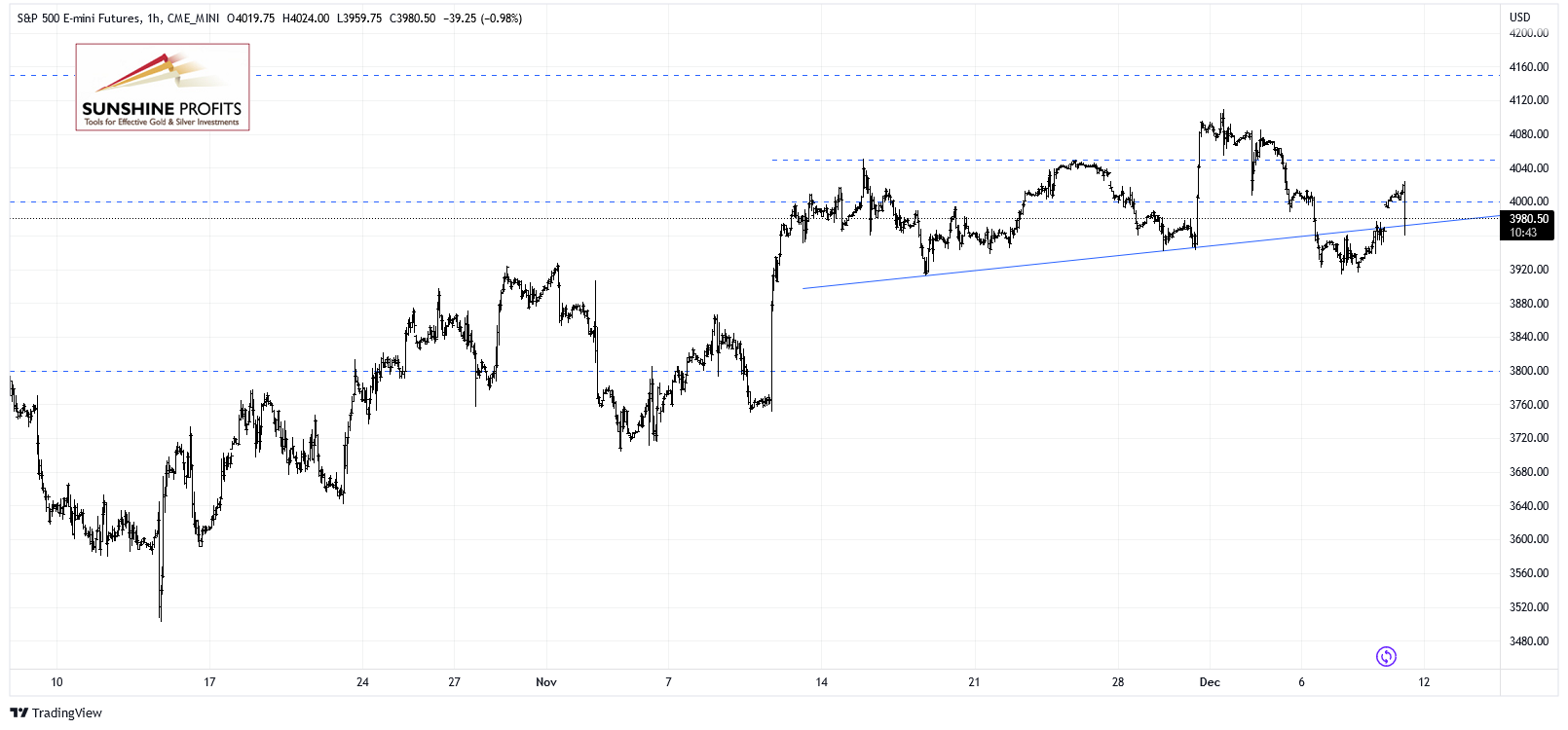 Conclusion
Stock prices slightly rebounded on Thursday and today they will likely retrace some of that rebound. The market will extend its short-term consolidation and remain within a month-long trading range along the 4,000 level. Investors will be waiting for the next week's Tuesday's CPI release and Wednesday's FOMC release.
Here's the breakdown:
---
Want free follow-ups to the above article and details not available to 99%+ investors? Sign up to our free newsletter today!