Jobs data may send stock prices lower, but the trend is still up
Stock prices went sideways following their Wednesday's rally. Was that a short-term topping pattern?
The S&P 500 index lost 0.09% on Thursday, as it fluctuated following its Wednesday's rally of 3.1%. The market broke higher after Jerome Powell's dovish speech. Yesterday the broad stock market's gauge was the highest since September 12, but it bounced down from the 4,100 level.
This morning the S&P 500 is expected to open 1.5% lower following better than expected Nonfarm Payrolls release. The market will likely retrace some of its Wednesday's rally, at least at the opening of the trading session. The index continues to trade above its two-month-long upward trend line, as we can see on the daily chart: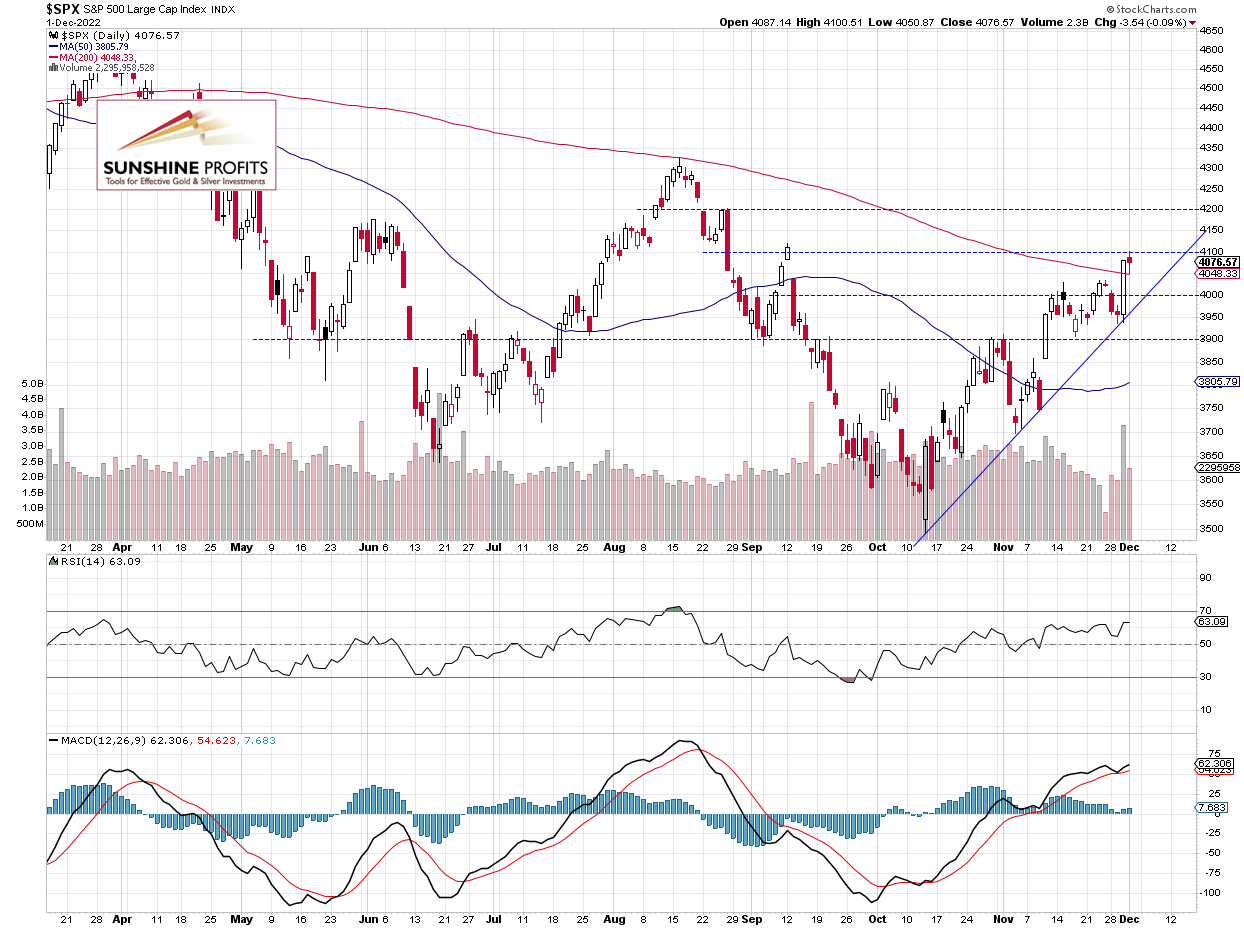 Futures contract is closer to 4,000 again
Let's take a look at the hourly chart of the S&P 500 futures contract. It broke below its narrow consolidation along the 4,100 level. The support level is at 3,950-4,000.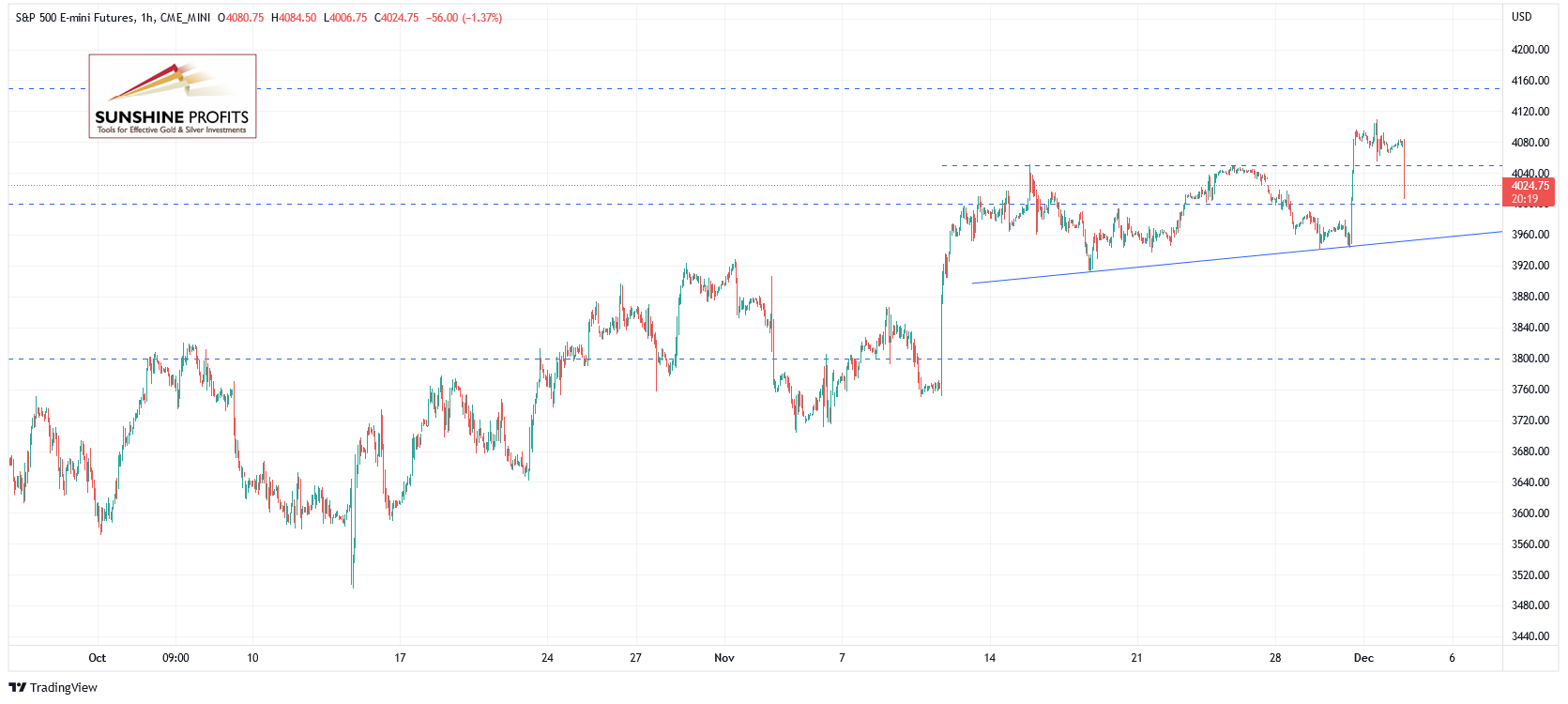 Conclusion
The broad stock market will likely open much lower this morning. On Wednesday it rallied over 3% and yesterday it traded within a consolidation. So it will retrace some of the advance, and we may see more short-term uncertainty.
Here's the breakdown:
The S&P 500 paused its rally yesterday, and today it will likely retrace some of it.

It still looks like a consolidation following a rally from the October low.
---
Want free follow-ups to the above article and details not available to 99%+ investors? Sign up to our free newsletter today!