GBP/USD saw a technical rebound, snapping 3 straight weekly declines
GBP/USD Price Analysis: Sellers could be about to make their moves
GBP/USD is under pressure in the open as the US dollar picks up a bid to start the week. The following illustrates the structure of the hourly market as per round numbers, the broadening formation and a price imbalance. The price imbalance is the greyed area on the chart above the price where the bulls have yet to turn up at the start of the week. 
Read More …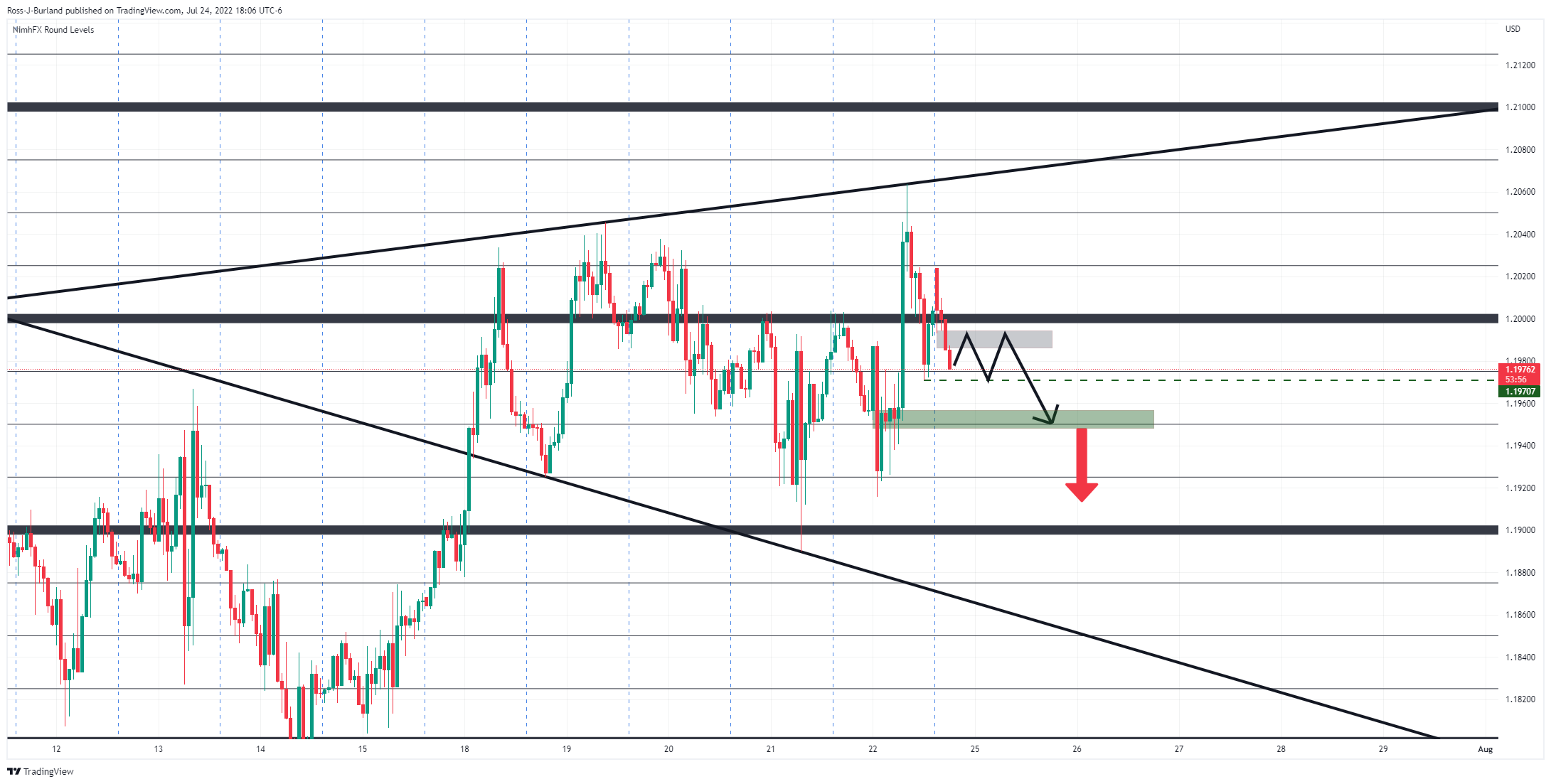 GBP/USD Weekly Forecast: 21 DMA remains a tough nut to crack, focus shifts to Fed
The long-due US dollar correction and increasing odds of a 50 bps BOE rate hike in August brewed a perfect mix for the much-needed recovery in GBP/USD from over two-year lows. Although uncertainty surrounding the UK political scenario and the critical 21-Daily Moving Average (DMA) capped the rebound in the currency pair.
Read More …