Aussie jobs beats expectations in headline and Unemployment Rate, AUD bullish
The Unemployment Rate release by the Australian Bureau of Statistics has beaten expectations as has the Employment and Full-time employment data as follows:
Employment Rate: +32.2K (vs. +15K expected).
Unemployment Rate 3.4% (vs. 3.6% expected).
Australia Full-Time employment +47.1k s/adj.
Australia participation rate +66.5 pct, s/adj (Reuters poll: +66.6 pct).
The Australian Dollar has shown a mixed reaction to the data. Technically, the price is on the front side of a dominant daily resistance: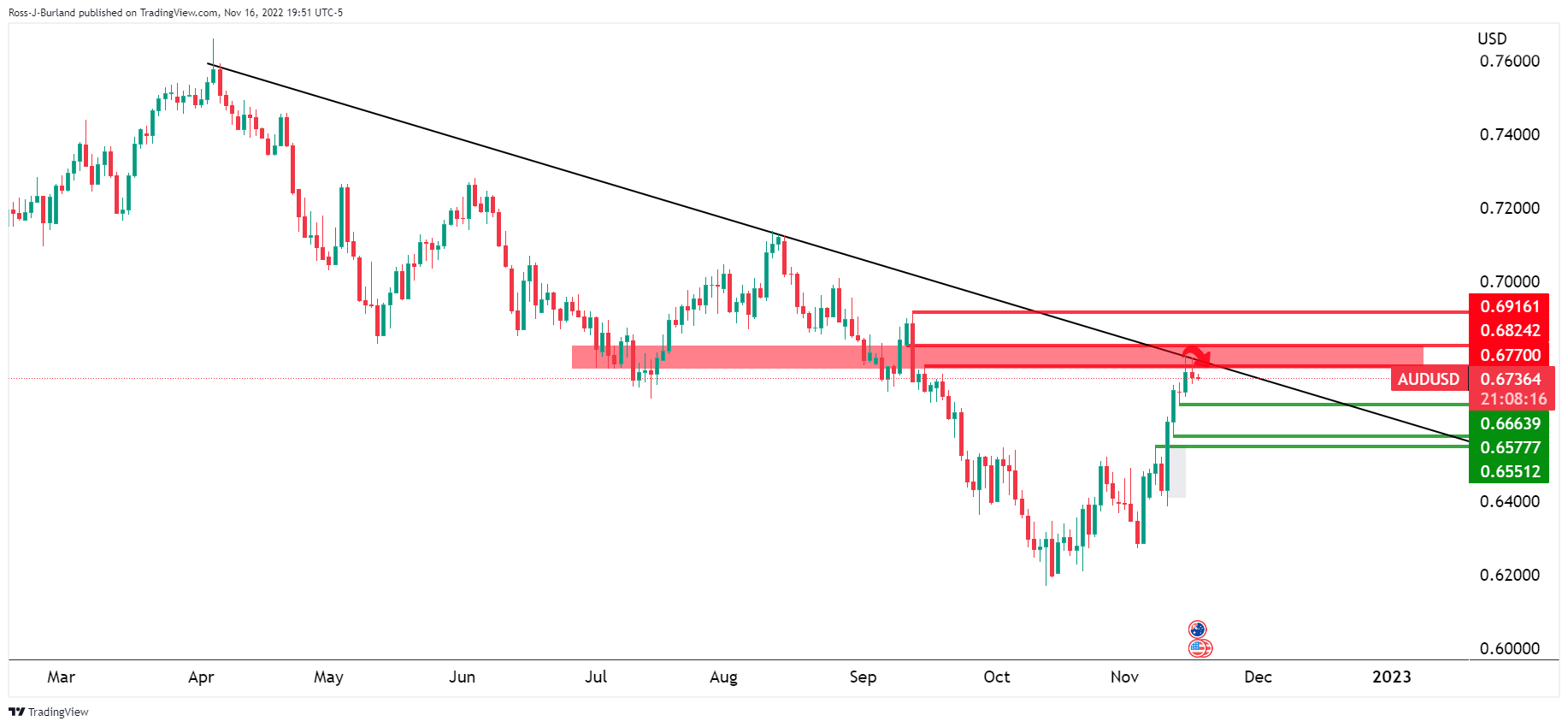 About Aussie jobs data
The Australian Bureau of Statistics (ABS) publishes an overview of trends in the Australian labour market, with the unemployment rate a closely watched indicator. It is released about 15 days after the month end and throws light on the overall economic conditions, as it is highly correlated to consumer spending and inflation. Despite the lagging nature of the indicator, it affects the Reserve Bank of Australia's (RBA) interest rate decisions, in turn, moving the Australian dollar. Upbeat figure tends to be AUD positive